[1] Marwan ElShorbagy (EGY) 2-0 Declan James (ENG)  11-8, 11-9 (41m)
Very high quality game tonight on a bouncy court. A few calls due to court conditions, but nothing to talk about really.
Close opener, 2/2, 3/3, 4/4. Long and gruelling rallies, we were at 8m game at 3/3! A few errors  coming from Dec racquet, hard work produced there, and Marwan gets a good lead, 8/4, 9/5. But Declan still in the match, giving it a big push, coming back to 8/9.
Marwan the Controller slows down the pace at that point, clever boy, and Declan ends up going for a bit too much, and it's Marwan up 11/8 in 18m.
NOT ONE, BUT TWO DIVES!! 🤩@declanjames1 shows off his athletic abilities TWICE to win this rally! He's trying to hold on here! 💥#OpendeFrance pic.twitter.com/XNnIOEybg1

— PSA World Tour (@PSAWorldTour) September 14, 2022
The second sees a Declan enjoying his time immensely on there, and Marwan making sure he doesn't have to play a third game! Nothing between them the whole game, and at 9/9, it's a toss of a coin, a not up called for Declan, unfortunately, couldn't review it at that point for technical reasons, but the ref is adamant it's a double bounce, Marwan serves quite rapidely, and it's 11/9 to the Controller, in 17m.
On a personal note, what a please to see Declan enjoying his squash again. Been too long….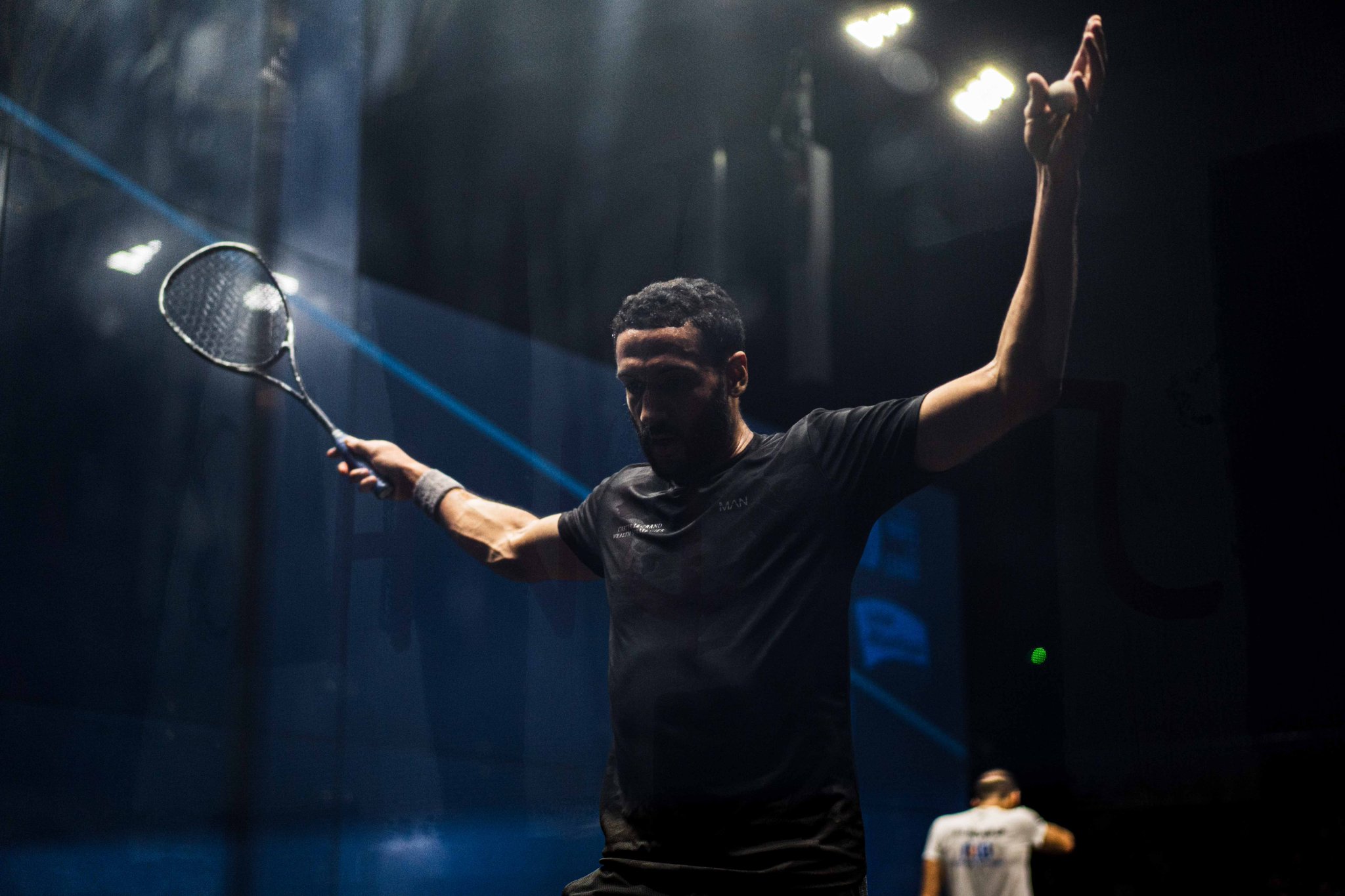 Declan
It's been a tough two years, with my injuries and health problems so I'm happy to be healthy again and enjoying it again.

It was tough, the level dropped away, the body wasn't there. But in the summer I had a great time in the Commonwealth Games, and the main thing is, I'm healthy again.

Still need a bit of improvement in the top end of the match, a bit of match fitness, it's my first tournament for 5 months so I need a bit of the belief in the head to get  through those matches. I know I'm playing at that standard now.

Very grateful to Nick Matthew for him continuying believing in me when I was going through a bad patch. We've just been improving day by day, maybe not seeing the results straight away, but very grateful to him indeed.
Marwan
"I played Dec last week in Qatar and it was very close, I'm really happy to get through today. I think he's back playing at his best today which is good to see, he's had a few seasons where it's not gone well so I'm happy to see him back. I really enjoy watching him play.

"Playing in a venue like this and with a crowd like this, it's just amazing. I've been playing PSA for the past 10 years and I've never played in a venue like this. It's my first time here and I just have to thank all the sponsors and people who got this event on and I'll be back for sure."